On Thursday 13 February, more than 250 guests and colleagues of ACE member Hoare Lea gathered at the iconic auditorium of the Royal Institution in London to hear from a range of thought and business leaders.
Hosted by Robert Llewellyn (formerly of Red Dwarf and Scrapheap Challenge, now online show on electric vehicles Fully Charged), Designing the Future featured a series of interactive lectures followed by discussion and debate. The entire evening was simulcast to Hoare Lea offices around the world.
ACE chief executive Hannah Vickers' was one speaker and she delivered a retelling of the Future of Consultancy campaign as the Wizard of Oz. In her lecture, accompanied by pantomime audience participation, she drew analogies between the story and the world of consulting engineering.
The three drivers of data, demand and devolution are the winds blowing the industry in new, unknown places – much like the tornado in the story. The magical characters represent different aspects of the industry, so the Tin Man who needs a heart speaks to our need to attract and retain the next generation, the Scarecrow who needs a brain represents us embracing digital transformation and the Lion, who lacks courage, is a parallel to the industry needing to challenge clients and be recognized and rewarded for the value we add. Of course, the real question is who is the Wicked Witch of the West?
Alongside Hannah the audience heard from applied futurist Tom Cheesewright, Professor of Human Centred Computing at Oxford University, Marina Jirotka, as well as Diana Sanchez Barajas and Laurence Johnson from Hoare Lea.
The evening was capped off with a Q&A session where the panel fielded questions on the future of business, design and society.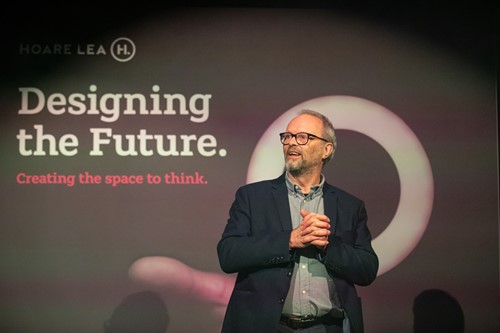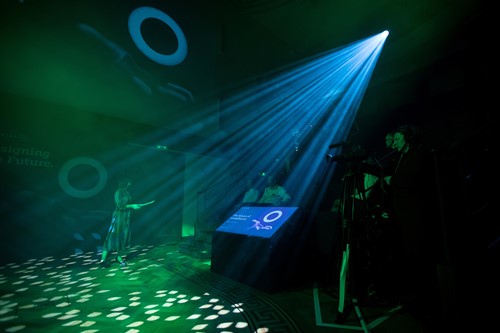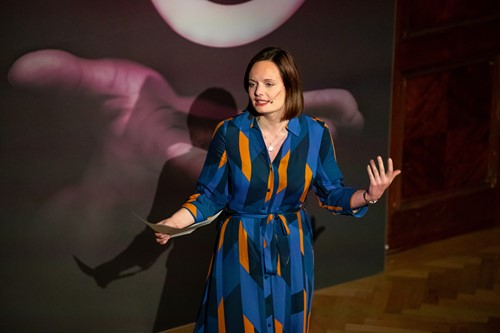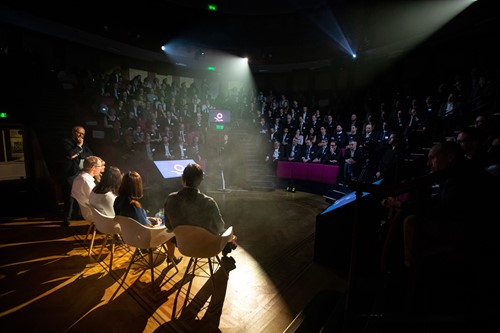 Read more at the Hoare Lea website. Our thanks to Hoare Lea for the photos.