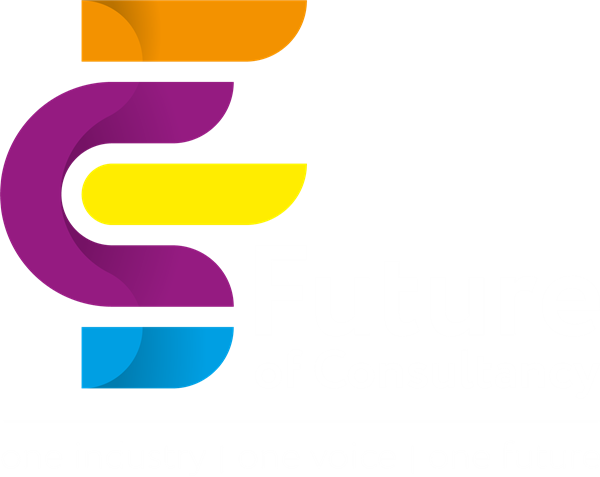 The world is changing. Technological, environmental and human advances have disrupted many industries.
Our industry now stands on the brink of the fourth industrial revolution. Led by data and technology, new tools are emerging – self-monitoring infrastructure, offsite and modular construction, drones and virtual reality which enables engineers to monitor projects from their desks, digital design which takes minutes, rather than weeks.
All of this to help build the "smart" infrastructure society is demanding such as more efficient turn-up and go transport networks and sustainable, yet affordable, housing.
But is our industry ready to meet this new way of working?
The two-phased and multi-year Future of Consultancy campaign will help the entire consultancy and engineering sector not only adapt to, but welcome, a new era of design and delivery in the built environment.
ACE has a variety of research projects in the pipeline which will draw together the best of existing research into a workable and deliverable programme for consultancy businesses.

We have also planned a number of other regional, national and online opportunities to meet and contribute to the debate including the Digital Leadership Conference and the inaugural Future of Consultancy Conference, both being held in June. These conferences will give delegates the opportunity to debate and discuss, and for ACE to reveal the outputs of research to date.
WORKSTREAMS
Four work streams have been identified, within which the following questions will be answered:
Workstreams - tabControlComponent
Documents - documentsDownloadComponent
HOW CAN YOU GET INVOLVED?
This is a once in a lifetime opportunity for you and your organisation to help shape the future of the entire industry. It's your chance to demonstrate thought-leadership and innovation.
Whether you work for a customer/partner, a large company, a SME or as an individual, you can get involved in a variety of ways.
Email us to find out more.
 Share your existing research and best-practice
 Attend events, take part in surveys 
 Sponsor a workstream or report, host an event
 Place staff on secondment to the campaign
 Sign-up to the newsletter
 Join ACE
Contact - memberListComponent

Future of Consultancy
Questions about the campaign? Want to get involved?
FutureOfConsultancy@acenet.co.uk
020 7222 6557