Hannah Vickers has been appointed new chief executive of the Association for Consultancy and Engineering (ACE).
She replaces Dr Nelson Ogunshakin OBE who, as previously announced, is joining the International Federation of Consulting Engineers, FIDIC in Geneva. She will take up her new role at ACE on 11 September 2018.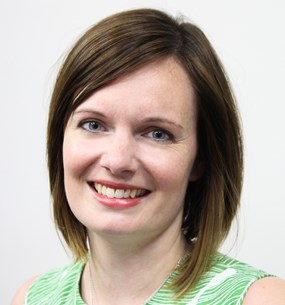 A civil engineer by profession, Hannah joins from the Institution of Civil Engineers where she led the policy and public affairs team.

Prior to this, she advised Ministers at HM Treasury on infrastructure delivery policy, while also working as a consultant to senior stakeholders on a number of major projects including Crossrail 2, a geological disposal facility for higher-activity nuclear waste and the redevelopment of London's Olympic Park. She has also trained and advised the governments of Argentina, Indonesia, Egypt, Brazil and China in infrastructure planning and delivery.
Commenting on her appointment, current ACE chair, and managing director, UK at Ramboll, Mathew Riley says: "Despite a strong shortlist, the board had no hesitations in offering Hannah the role as chief executive and we are delighted that she will lead ACE on behalf of its members.
"Her background as a civil engineer and as an advisor on some of the country's largest infrastructure projects, as well as extensive government experience, means she is the ideal person to take ACE forward and to help it continue to champion infrastructure at the highest levels.
"I'm sure all ACE members will join the board in wishing Hannah the very best over the coming weeks and months and we look forward to working together soon."
Commenting on her appointment, Hannah Vickers said: "I am delighted to be taking over at ACE as we enter an exciting and evolutionary period for the consultancy and engineering industry with new opportunities across UK and international markets. I look forward to working with our talented staff and the full range of our members to build further success in the coming years."
ENDS