A new alliance will provide a one-stop shop for the National Infrastructure Commission for Wales to engage with the Welsh sector.
The inaugural meeting of the alliance, which is led by ACE Cymru|Wales along with the Welsh branches of ICE and CECA, took place on 24 October 2018.
Aiming to increase dialogue between the industry and the National Infrastructure Commission for Wales (NICfW) the alliance's inaugural meeting agreed the terms of reference for future engagement.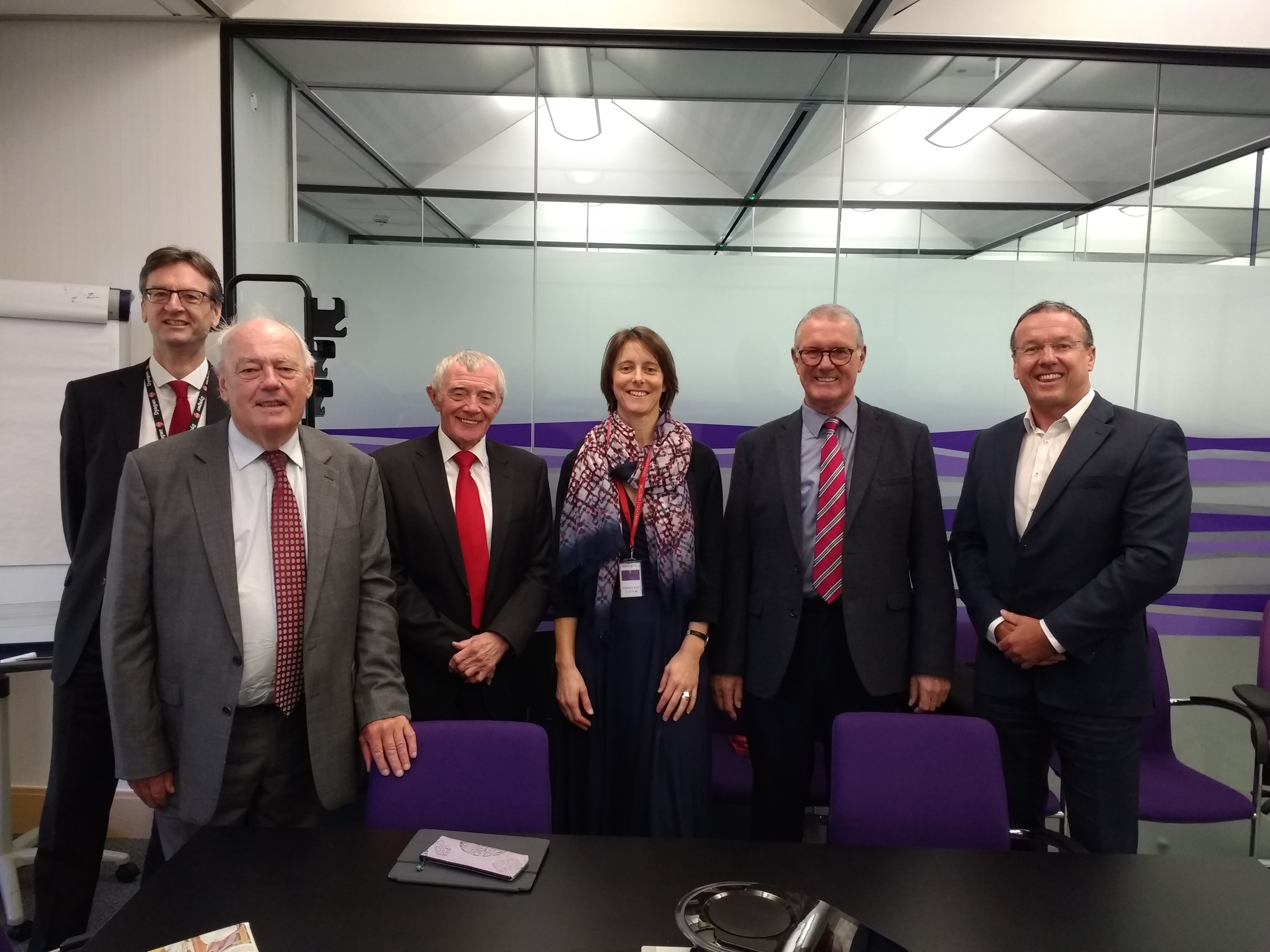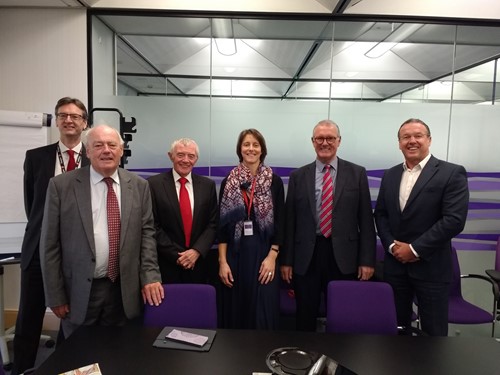 The group in the photograph comprises, from left to right, Adrian Davies (NICfW Manager), John Lloyd Jones (NICfW Chairman), Keith Jones (Director ICE Wales), Catherine Wenger (ACE Cymru|Wales Chair), Simon Shouler (ACE Cymru|Wales Manager) and Ed Evans (CECA Wales Director).
Members interested in joining ACE Cymru|Wales can contact Simon Shouler. Find out more about the opportunities offered by your local ACE group. Search for ACE members in Wales.