Grace Hall in the City of London was the venue for this year's European CEO Awards. Kicking off a packed European Conference week, the awards on the Monday night recognised the exceptional, innovative and creative leaders in the consulting engineering sector.
Chair of the judging panel, Roger Flanagan (Construction Management, University of Reading) praised all nominees for demonstrating strong integrity and for demonstrating their contribution to their companies, the industry and wider society.
And the winners are…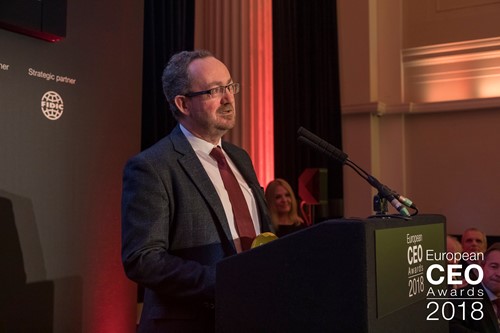 Gerry Carty of RPS 
The judges said that Carty demonstrated strong leadership to rebuild the firm during period of low-growth and reorganised the business to achieve key objectives and transformed the project delivery process. He also prioritised investment in personnel development, training and HR systems and impressed with his strong commitment to work life balance for employees providing clear guidelines. Carty also impressed with his strong contribution to the industry and professional associations.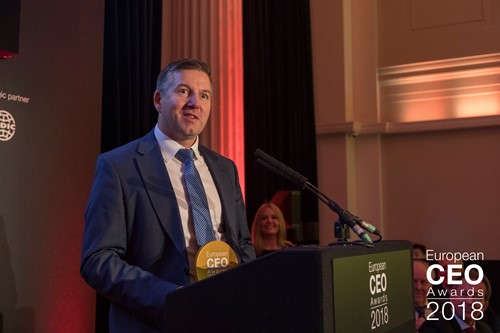 Ciarán Kennedy of Barrett Mahony Consulting Engineers
The judging panel said that Kennedy demonstrated excellent achievements in increasing employee numbers after a difficult period and turned around his company's finances positively following a recessionary period. Kennedy also established a programme of sustainable, strong and focused growth for the firm that proved to be very successful and impressed the judges with his successful implementation of smart technologies and BIM to assist in all project delivery. The judges also noted his strong contribution to the consulting engineering profession and the industry.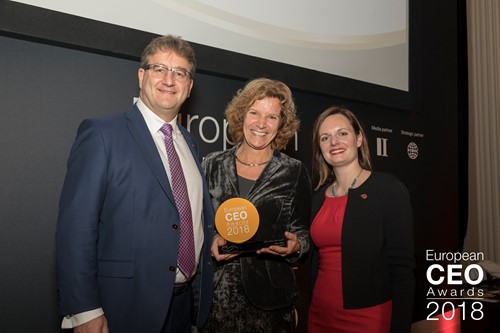 Karin Sluis of Witteveen+BOS
The judges said that Sluis had demonstrated a clear commitment to sustainable development goals in all projects and activities and had introduced innovative workplace practices, including an employee education programme and workplace redesign. She has successfully led substantial increases in employee numbers and profit margins and shown an impressive contribution to the industry with tangible outcomes, including in attracting young people to consulting engineering.
In addition to the three CEO of the Year awards, John Turzynski of Arup was presented with an Ambassador Award, Graham Nicholson of Tony Gee and Partners was presented with a Lifetime Achievement Award and a special one-off award was bestowed to Dr Nelson Ogunshakin, former chief executive of ACE and currently chief executive of FIDIC. He received the ACE Lifetime Achievement Award which was presented to him by Rod MacDonald, former ACE board member.
View all the photos from the Awards ceremony and gala dinner here.