Chancellor Rishi Sunak delivered his debut Budget yesterday. With the detail of the infrastructure strategy delayed to a future date, much of the announcement focused on the country's response to Coronavirus. However, there were still a range of measures announced including money for devolved nations and city-regions, transport, housing, flooding and R&D investment, which will be of interest to members.
ACE delivered an immediate media response, featuring chief executive Hannah Vickers who said: "With infrastructure investment now totaling more than £600 billion over the next five years, or around 3% of GDP, the headline takeaway figures are great news for society, our members and wider industry. The numbers exceed ACE's manifesto and the National Infrastructure Commission's recommendations. There is no doubt that this is an historically huge commitment to investment in the future of our country and recognition of infrastructure's vital role in driving long-term economic growth."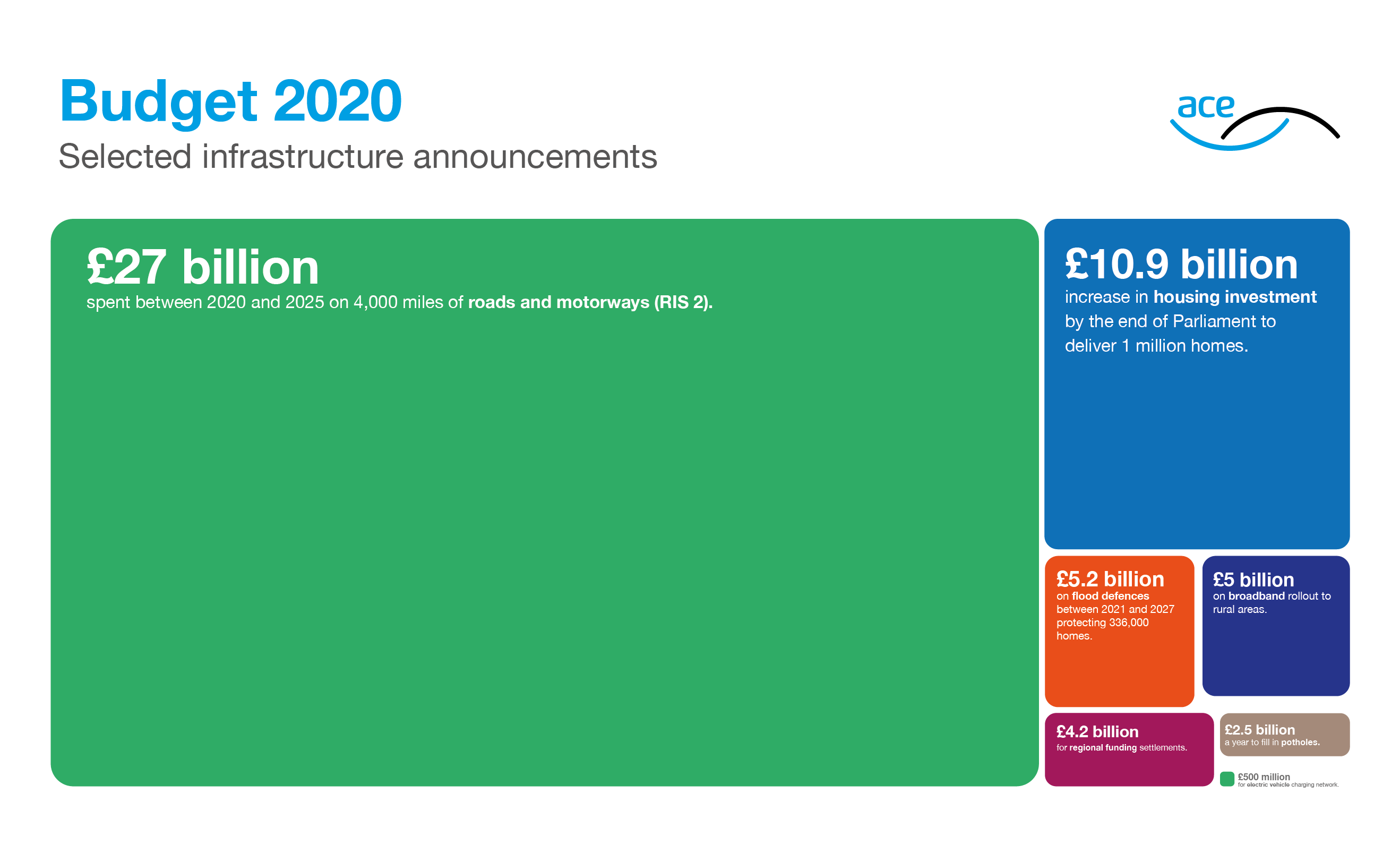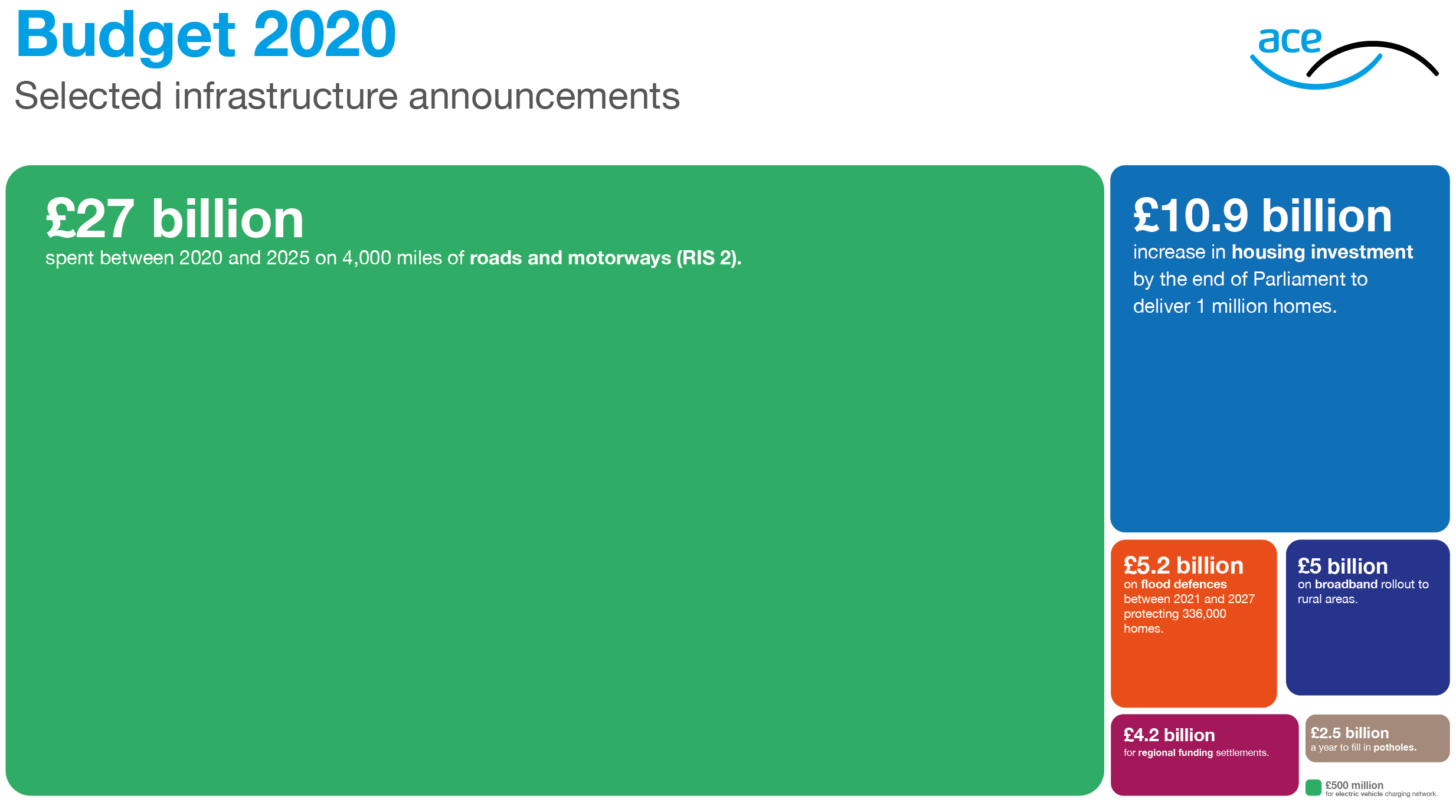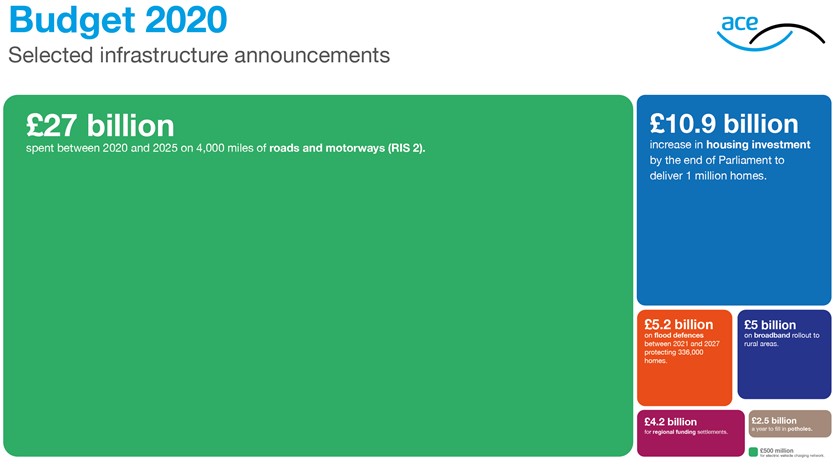 Meanwhile, Julian Francis, Director of External Affairs at ACE wrote a piece going into more detail in Infrastructure Intelligence. 
For those ACE members looking for more detail, insight and expert analysis on the policy announcements, please login to the ACE website to access your exclusive Budget Analysis and our summary briefing paper prepared by the ACE policy team. More policy briefings, papers and analysis are available here.