Following a year of evidence gathering, the Infrastructure Commission for Scotland has published its first report, A Blueprint for Scotland, which aims to provide the Scottish Government with independent advice on a 30 year strategy for the delivery of the country's economic and social infrastructure.
The report's key areas focus on inclusive economic growth and achieving Net Zero targets and the wide-ranging recommendations, include issues such as leadership, place, making the most of existing assets, heat and transportation, regulation, digital and technology, role of the public, independent long-term advice.
Please visit the Commission's website for more details or download the report. Alternatively, ACE has produced a briefing note for members summarising the lengthy report findings which, once logged in, you can download below.
ACE engaged with the Commission and its chair as part of their evidence gathering, and ACE will continue to engage with them going forward. Furthermore, Sam Ibbott ACE Scotland Manager and Gareth Lonie, ACE Policy Executive met Michael Matheson MSP, Cabinet Secretary for Transport, Infrastructure and Connectivity in Scotland this week to discuss the new report and what it means for our members.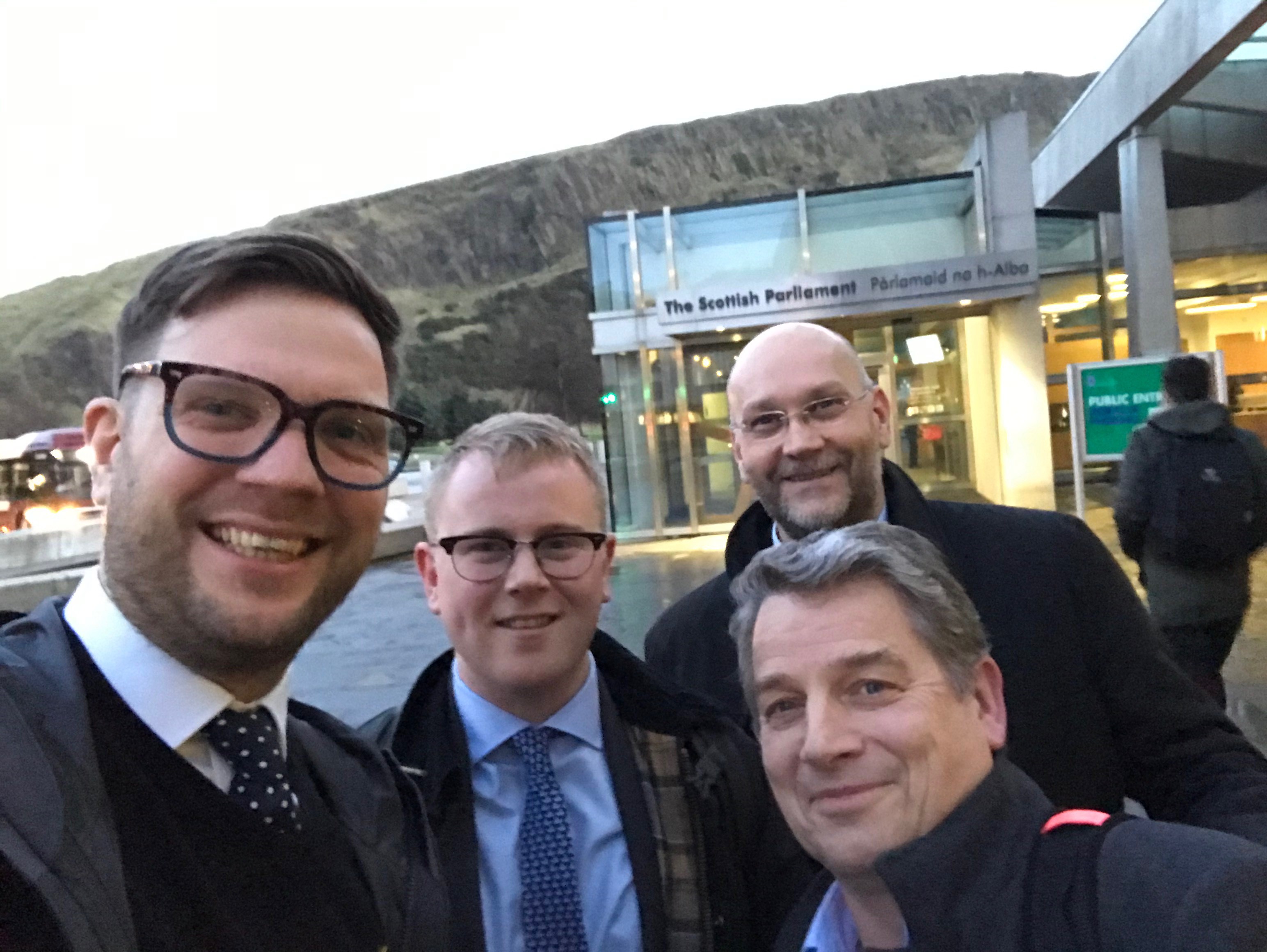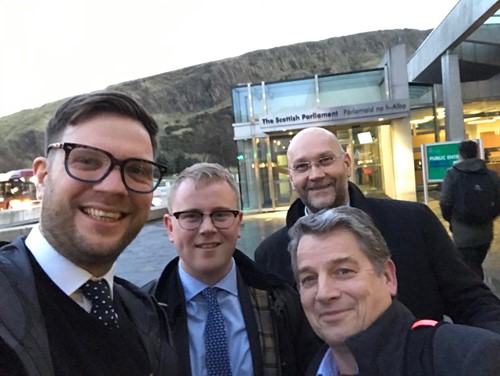 From left to right: Sam Ibbott (Manager, ACE Scotland), Gareth Lonie (Policy Executive, ACE), Mark Arthur (Chair, ACE Scotland and Hurley Palmer Flatt) and Simon Innes (Vice Chair, ACE and Goodsons Associates)
Members interested in joining ACE Scotland can contact Karis Thain. Find out more about the opportunities offered by your local ACE group. Search for ACE members in Scotland.