National Apprenticeship Week is all about celebrating apprenticeships and what better way of doing that than meeting some of those who are forging their careers with ACE members. So say hello to Reece Almond (Curtins), Olivia Meacham (AECOM) and Katie Wickham (Systra).

Reece Almond is studying an apprenticeship in level 3 in civil engineering at Curtins where he has worked on a range of projects including a survey for Aintree hospital.
What do you enjoy most about your work?
What I enjoy most about work is learning new things and applying them when you do your own projects or pieces of work, and eventually gaining independence and having pride in the work that you are issuing.
What made you choose to do an apprenticeship?
I think the apprenticeship route is the best thing to happen to anyone who knows what they want to do. For me personally, I think that in this industry to have your feet firmly planted in a company whilst learning, is probably the best way to go about it. To also have your education there for you with the help of the apprenticeship route is amazing, especially with the company investing in you. You also get to learn from the very bottom which I think is important as you are able to understand more than someone who is a postgraduate.
What are your future plans?
Within the next few months I will gain my EngTech qualification and NVQ. From there I will go to university to study for a civil engineering degree or a further apprenticeship and from there continue to learn and work on projects and progress up the ranks to become project engineer, or even principal engineer.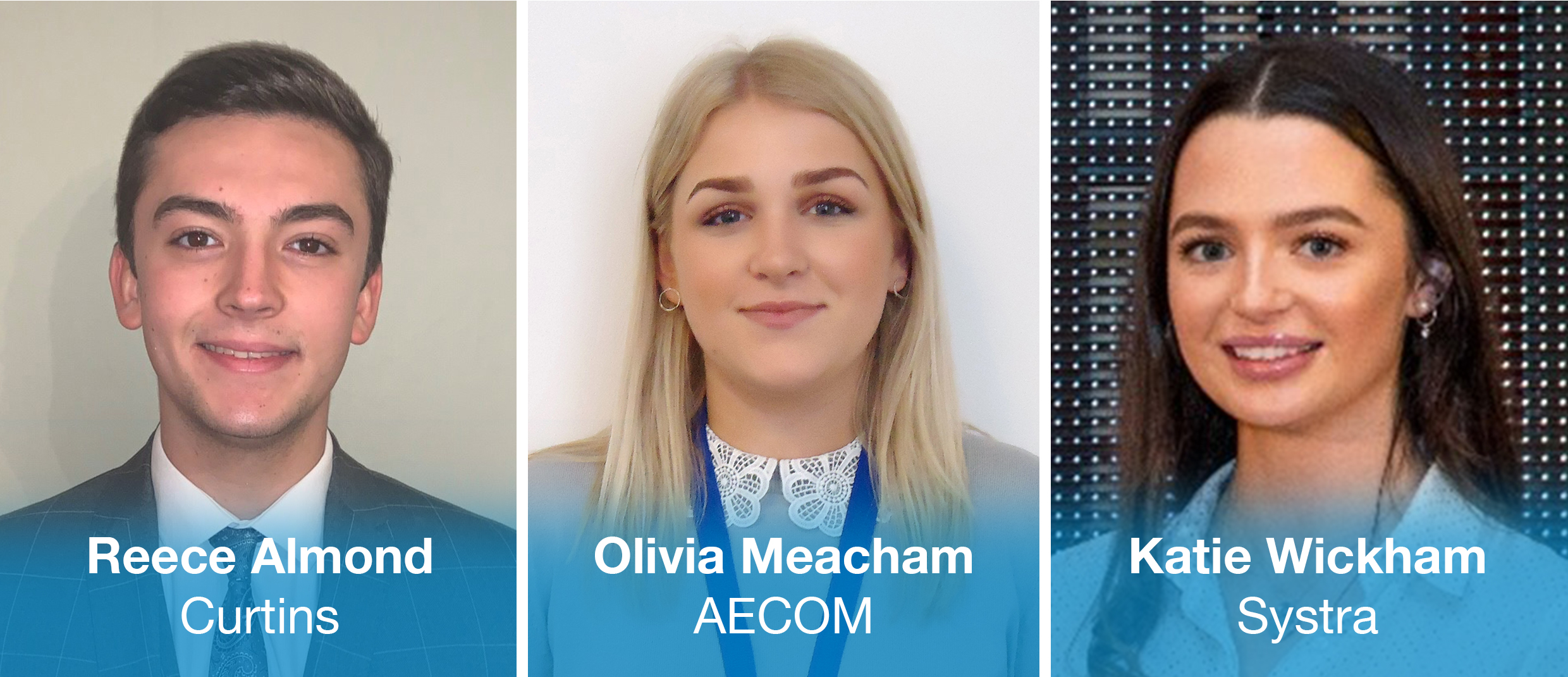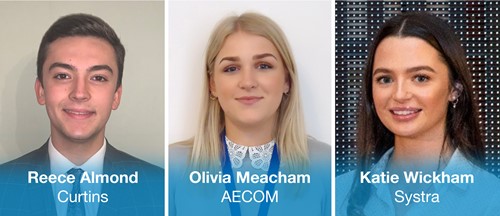 Olivia Meacham is studying a degree apprenticeship in transport planning at AECOM where she has worked on a range of prominent projects including the A303 Stonehenge Tunnel and the West of England Combined Authority Public Transport Model.
What made you choose an apprenticeship?
I didn't want to continue in full time education after completing sixth form, I wanted to be independent and to learn new skills whilst being employed and creating a career for myself from an early age. I wanted to develop as a person and to become familiar with the working environment, at the same time as gaining valuable qualifications to set me up for life.
What does a typical day at work involve?
My days at work are so varied. It can be anything from problem solving, using specialist transport software, report writing, researching, attending training courses and webinars or using my study time to work towards my University assignments.
What are your future plans?
I hope to be part of the first ever cohort to graduate the Transport Planning Degree! I will take that with me throughout my career work on projects that are enjoyable. I hope to get immense satisfaction out of seeing my projects come to life for the benefit of the public and the environment.

Katie Wickham is a Level 6 Civil Engineer Degree Apprentice at Systra where she has worked on a number of major rail improvement projects including the Transpennine route upgrade, Macclesfield re-signalling, and improvements to York Central.
What does a typical day at work involve?
A typical day involves attending project meetings, discussing my designs with my seniors and creating designs on Microstation before they are finally checked. Drawings can take anything from a day to months to complete depending on how detailed my designs needs to be.  Through being a STEM ambassador I was invited to an event at the House of Commons in 2020 which has definitely been a highlight for me.
What did you do prior to your apprenticeship?
After finishing my GCSEs I completed a business administration apprenticeship at an events company. In completing my apprenticeship, I decided I wanted to try something different and was offered a job as a document controller at Systra.
It was whilst working in this role that I became interested in the engineering side of the business and I was then given the opportunity to move to level crossings team and start my engineering career with a level 3 apprenticeship in Railway Engineering Design (also a TAC developed standard)
Once I had completed this apprenticeship and achieved my EngTech qualification, I then decided that I wanted to specialise in civil engineering as this is closely linked to my role in the level crossings team and I started my level 6 degree apprenticeship in civil engineering at Leeds Beckett University. I hope to eventually become a Chartered Civil Engineer.
What are the benefits?
The main benefit to an apprenticeship is that you get paid to learn whilst gaining hands-on experience. Many people who leave college or university with a similar qualification won't have actual industry experience. This means that for future job prospects apprentices have a great advantage.

Kimberley Murphy at TAC comments: "We cannot wait to see how these three apprentices progress in their careers. They are already achieving so much, despite the difficulties of working in a pandemic when socialising and getting to know colleagues can be challenging, and coursework is mostly completed online.  However, they are proof that apprenticeships still provide exposure to the workplace and a strong bedrock of experience. They are all studying TAC developed Apprenticeships with our quality training providers." 

Interested in finding out more about working with apprentices? ACE and EIC members can get in touch with Kimberly Murphy today.
TAC and ACE are celebrating National Apprenticeship Week 2021 with a series of articles, interviews and content celebrating apprentices and apprenticeships. Browse #NAW2021 related pieces now.