Following an open application process, ACE Emerging Professionals have announced two new leads to grow the network in Scotland and Wales.
The two roles will lead activity in building membership in the nations, engage with ACE's groups in the countries, and contribute to discussions within the national committee of the network for the next generation of industry leaders working in the built environment.
Jennifer Williamson of Cundall will now lead activities in Scotland with Robert Stokes of Burroughs leading in Wales. Emerging Professionals currently living or working in Scotland and Wales, and interested in getting involved, can get in touch today.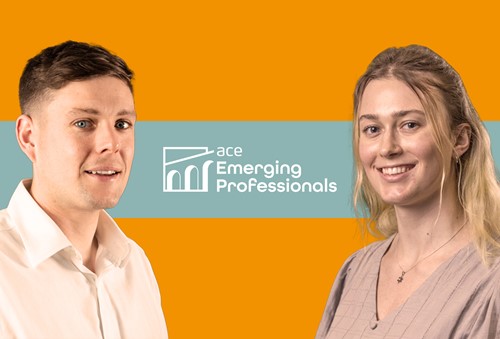 Welcoming the new appointments, Wojciech Szewczak, chair of the ACE Emerging Professionals, said: "I'm delighted that Jennifer and Robert will be joining the team to further grow the network in Scotland and Wales. Since January we've more than doubled in size, so we need all the help we can get ensuring that we continue to increase our impact and reach."
"These appointments will ensure we're able to reach every emerging professional working in the built environment, no matter where they are based."
ACE Emerging Professionals are also looking for a new national vice chair to further support the group's activity. Find out more and download the job description on our website.
Find out more about ACE Emerging Professionals.