The inaugural Welsh Highways Conference 2020 took place on 30 January, bringing leading figures from across the Principality together to discuss the key priorities for the roads sector, including maintenance, enhancement, sustainability and future mobility.
Worth an estimated £13.5bn and covering 21,000 miles, Wales' road network is vitally important to the national economy and society.
Three committee members of ACE Wales presented at the conference, Kate Attwood, group director of Highways Wales, Piers Burroughs, managing director of Burroughs and Gary Davies, associate director at Arup. They discussed how to "deliver better value by design", presenting the initial findings of collaborative work with the Welsh Government.
Download the full presentation at ACE Cymru| Wales. View more photos from the conference.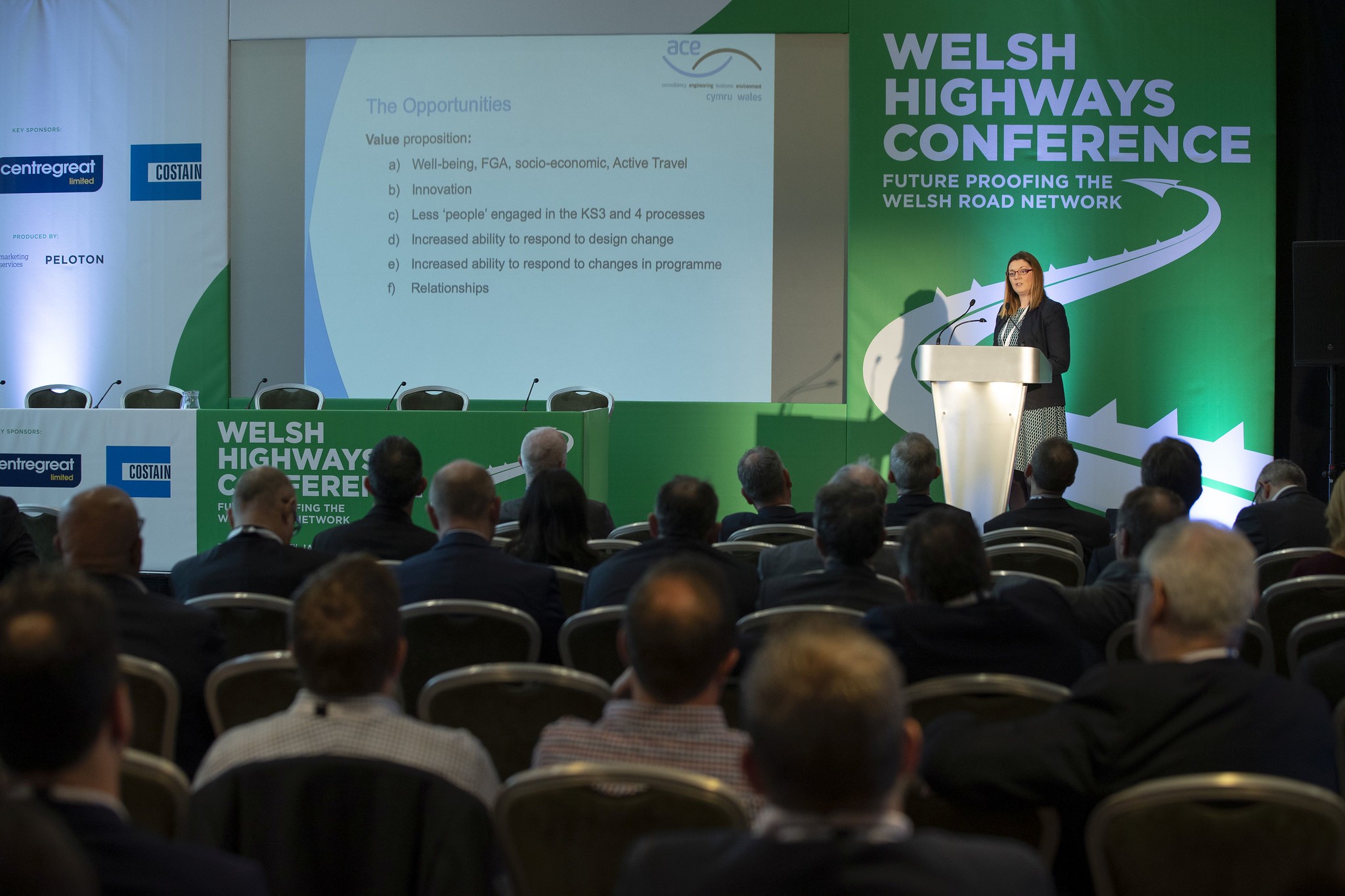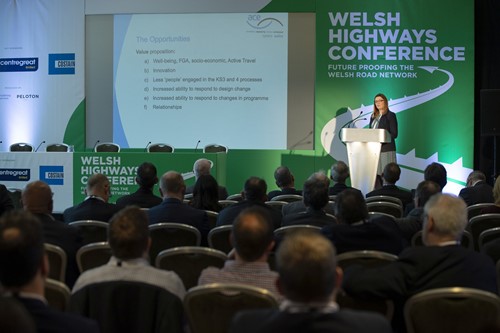 Members interested in joining ACE Cymru|Wales can contact Simon Shouler. Find out more about the opportunities offered by your local ACE group. Search for ACE members in Wales.